Although the earliest stories date back to 2010, an edit/ refresh in 2014 meant that a retiming was done:
The Ceilidh was written as a short story for a Halowe'en competition. The story introduces Tom Smart as he returns to St Andrews after the half term break in October 2014. In common with most Halowe'en stories it includes suspense and fright, and was not considered suitable for inclusion in the Kindle releases.
You can read the original Ceilidh story on this site by clicking the image above.
Tom's Fireworks is now considered to be the start of the series, although it was originally written as a short story.
Set a week after The Ceilidh, on 8th November 2014. Tom is 18 years old and in the upper sixth (year 13) in St Andrews school in Thurso, Scotland. His Saturday job is useful when the school's fireworks display is cancelled.
Back in 2010 I was persuaded to continue Tom's Fireworks, that continuation became Tamara's Debut.
Tom, as Tammy, is offered a leading role in a musical but a set of circumstances lead to Tammy becoming a full-time girl. Life, however, is not a bed of roses and Tammy has highs and lows leading up to her stage debut. Meanwhile she's not allowed back to school and has her first dealings with criminals.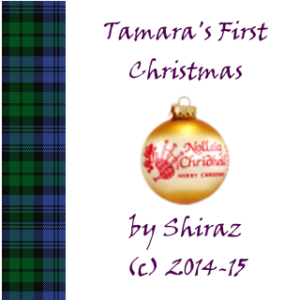 That's where the story finished, or so I thought. To be honest, I'd sat on the draft for Tamara's First Christmas for several years whilst Real Life intervened but the requests for a continuation were frequent!
The story continues the morning after the stage debut and continues the campaign for Tammy to return to school.  Unfortunately several people plan to do her harm and this brings in the police.
Tammy's back at school, as Head Girl, and is revising for her A Level exams that are only a few months away. A new Deputy Head causes friction, she has her first encounter with MI5 and the promise of a summer internship. First though, she finds herself playing a leading role in a tragedy – twice.
Tammy's back from an Easter break in Cornwall and now has her driving licence. She is flung head-on into her exams and school life becomes increasingly  complicated. She's also become involved in a shady government agency.
Tammy has a summer internship like no other – an induction into the murky world of espionage and a date with a surgeon.
Tammy's back in Thurso and is now an undergraduate at the University of the Highlands & Islands and convinces herself that she's not going to be distracted from her studies. It's a noble plan, but can she do it?
Tammy's working in London and isn't enjoying herself.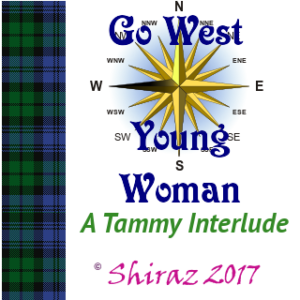 This is a single chapter short story.
Tammy is sent to GCHQ for a course but isn't convinced everyone should be there.
Tammy's training continued at the fabled Room 40 School of Cryptography once she was done at GCHQ. Unfortunately she was caught up in a terrorist plot and has to attend an inquest, without disclosing the American agent who was with her. Various factions are out to kill her, which doesn't end well. Introducing OICS & True Freedom to the Tammyverse universe, Aftermath includes content by Alecia Snowfall.
Tammy's back in Thurso, living at home and trying to restart her degree course. At the same time she's been asked to direct the autumn play by the youth theatre group, Deathtrap. Meanwhile Tammy becomes persona non grata with UK Intelligence agencies. Deathtrap includes content by Alecia Snowfall.
Tammy tries to settle down and that means putting some distance between herself and the UK agencies. An offer arrives that leads her in a different direction.
A season of vignettes followed, all of which were collaborations between myself and Alecia Snowfall. In addition to that, Alecia wrote a story that sits between "Shakespeare Takes A Break" and "Guard of the Thistle". Maisie Staines is introduced in "Guard"
The latest story was Deja Flew, the last chapter (Chapter 11!) was published on 3rd January 2021.
Tammy is now living in her own home and has a partner, Maisie. Together they head to London for Christmas but see some trouble on the street and decide to see if they can help, by turning up at MI5's HQ.